State Bank of India is the largest bank in India which is a public sector bank. If you are a customer of the bank with savings or a current account with it. Then you can check your last 10 transactions in SBI online.
There are different terms that are used to describe these transactions. Some of the major ones are the mini statement and the account summary. You can use the term mini statement if you are using SMS banking, missed call banking, or an ATM Machine.
But when you are using internet banking and mobile banking then the term account summary is the one you should use. The bank will not charge you anything if you are using internet banking or mobile banking to view the last 10 transactions of your account.
Steps to Check Last 10 Transactions in SBI Online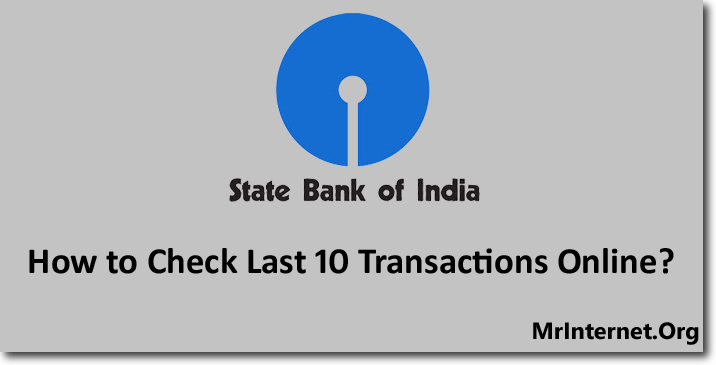 Time needed: 5 minutes
You can check the last 10 transactions of your State Bank of India savings bank or current account online with the help of internet banking. This will include both debit and credit transactions that have taken place in your account.
Visit SBI Online.

The first thing you have to do is visit the official website of the State Bank of India. The web address is onlinesbi.com

Click on the Login button.

After you visit the official website of the State Bank of India. Click on the login button. You will be asked to enter your username, password, and solve a captcha after clicking on it.

Enter the OTP and Click on the Submit button.

State Bank of India will send you an OTP on your registered mobile number. You will have to enter it and click on the submit button to login into your account.

Click on the Last 10 Transactions

Now you have to click on the button which says "last 10 transactions". As soon as you click on it a new webpage will be opened with details of your last 10 transactions.
You can view the transactions with the help of the YONO mobile banking application as well. If you wish to use it then install the app from the official sources only.