You can check the details of your SBI card like your transactions, balance, etc. online using the web portal and also the mobile banking app.
But in both cases, you will need your password to login into your account. This article will help you out with the process to change SBI Card account password.
The process is very simple and you will be able to change your password in less than 5 minutes online.
What are the Requirements to Change the Password?
You will need to have your registered mobile number and your existing SBI card account password in order to change it.
Along with that, you will need to have a smartphone or a computer with a stable internet connection.
Steps to Change SBI Card Account Password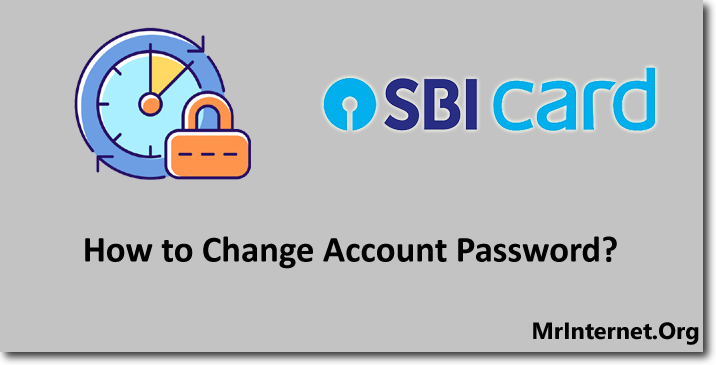 Time needed: 5 minutes
You can change your SBI Card account password within 5 minutes online by visiting the official website of the SBI card.
Visit the Official website of the SBI Card.

The first thing you have to do is visit the official website of the SBI card. You can do this using any browser on your smartphone or computer.

Click on the Login button.

You have to click on the "Login" button which is blue in color and can be found on the homepage of the SBI Card.

Enter your Account Details and Login into your Account.

Now choose how you want to login into your account. You can log in using your mobile number, card number, and also using user id. After selecting that login into your account.

Click on My Profile.

Once you have logged in to your account you have to click on "My Profile" this option can be found on the left-hand side of the web portal.

Click on Change Password.

In the My Profile section, you have to select click on "Change Password".

Enter your Current Password.

Now you have to enter the current password that you are using to login into your SBI card account.

Enter your New Password and Re-enter the Same.

After entering your current password, you will have to enter your new password twice.

Click on Generate OTP button.

If you are done entering your current and new password click on the "Generate OTP" button.

Enter the OTP and Click on Confirm button.

You will receive an OTP on your registered mobile number. Enter the OTP correctly and click on the "Confirm" button to set your new password for your SBI Card account.
If you need help then you can call the customer care of the SBI card for your region. Keep in mind that you should never share your account password with anyone.