If you have a credit card then you can use it for payments almost everywhere. But before you can use it you should check the limit that is available in your account.
This article will help you to check the available limit of SBI Credit Card. I am here talking about the credit limit of your card.
You can use your card for the payments does not mean that you use it without any checks. Instead, you should make sure that you maintain your credit utilization.
If you use more than 30% of your card's limit. In case you do it then it will affect your credit score. You can also check your credit score using your SBI Card for free.
Steps to Check Available Limit of SBI Credit Card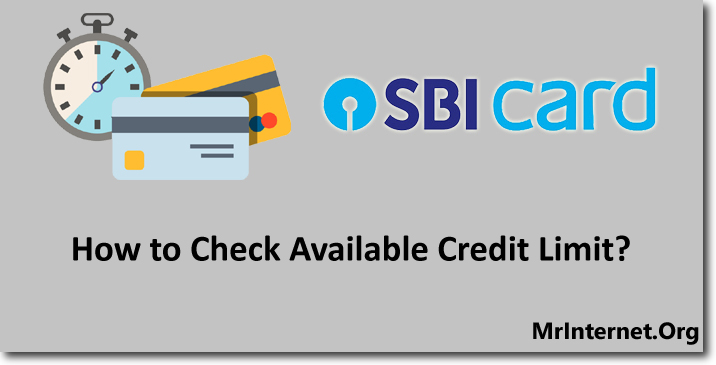 Time needed: 5 minutes
You can check your balance or available credit limit of your SBI credit card within 5 minutes. Follow the steps explained below.
Visit the official website of SBI Card.

The first thing you have to do is visit the official website of the SBI Card.

Click on the Login button.

The next thing is you have to click on the "Login" button that can be found on the homepage of SBI Card's website.

Login to your account.

Now you have to login into your account by entering your login credentials.

Choose your Credit Card using the Drop-down menu.

Once you have logged in to your account. You should now select your credit card using the drop-down menu. This has to be done if you have multiple cards with SBI Cards. In case you have only one card. Then your primary card will be automatically selected.

Scroll down to Check your Available Credit Limit will be Shown to You.

After selecting your credit card scroll down and look for the "Credit Limit" section. Your available credit limit of the card will be mentioned there.
If you don't want to use the official website of the company. Then there are different methods too. The fastest method is by sending an SMS.
Just type an SMS as BAL <space> Last 4 Digits of your Credit Card. And send this SMS to 5676791 using your registered mobile number.
You will receive an SMS from the SBI Card containing the details of your available credit limit. And if you need one more method.
Then just install the official app of the SBI Card and login into your account to view your available limit.
Your available credit limit will be shown after taking into account all your billed and unbilled transactions.