Credit score plays a very important role in getting a new loan or a credit card. But once you have got your card or loan you have to keep track of your credit score as well.
But how can you keep a track of your score?
You can do that by checking your credit score whenever you get time. Today we will learn how you can check credit score for free using SBI Credit Card.
What are the Eligibility Criteria?
If you want to check your credit score you should have an active credit card issued to you by SBI Card.
Which Credit Bureaus is Used by SBI Card?
There are a number of credit bureaus operating in Indian and around the world. Here SBI Card uses CIBIL Transunion credit bureau.
Also, keep in mind that your credit score will differ from one bureau to another. There is nothing to worry about as this thing is normal.
Will SBI Card Charge Me?
No, SBI Card will not charge you anything to fetch and show you your credit score. This service is free if you have an activate card with the company.
Steps to Check Credit Score for Free using SBI Credit Card?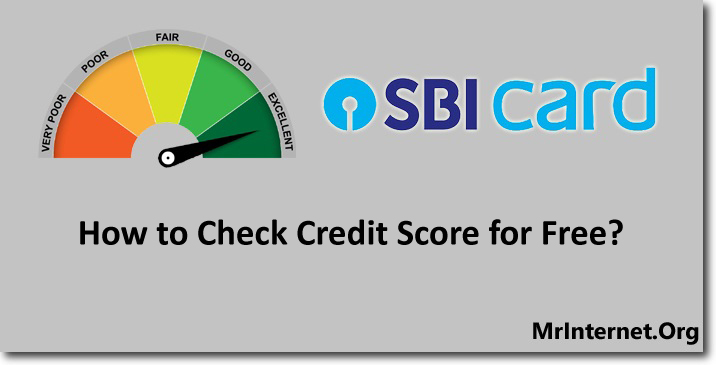 Time needed: 5 minutes
You can check your credit score for free using the official website of SBI Card. This will not take more than 5 minutes if you follow the below-explained steps.
Visit the official website of SBI Card.

The first thing you have to do is open your browser and visit the official website of the SBI Card.

Click on the Login button.

After visiting the official website click on the blue-colored "Login" link.

Login to your account.

You can log in to your account using your registered mobile number, PIN, Password, and OTP.

Click on Credit Score to Check your Score for Free.

Once you have logged in to your account. You have to click on the "Credit Score" option. You can find this option in the left sidebar of the website interface.
You won't see any credit score if your credit history is not old enough. It can take up to 6 months for the bureau to update your new accounts.
Make sure you never share your account details and OTP with anyone. If you need more help then you can call the customer care of SBI Card.